You will usually have to leave the choice of dive sites to the dive centre, but a little information in advance won't hurt and you can also ask for specific dive sites.
Decisive for the selection of a day dive site are always the current weather conditions or the wind and wave direction that the Atlantic Ocean provides. Even with relatively small waves you can hardly dive without risk in the west of La Palma, especially as a beginner – this applies almost for the whole winter half year.
In the east, diving is almost always possible because in Los Cancajos breakwaters intercept the waves.
There is also a particularly protected and species-rich ecosport zone on the east side in Los Cancajos.
In 2020, a nice book was published in which most of the dive sites on the island are vividly described and nicely illustrated. It can even be viewed online ;). Really nicely done and you get an overview.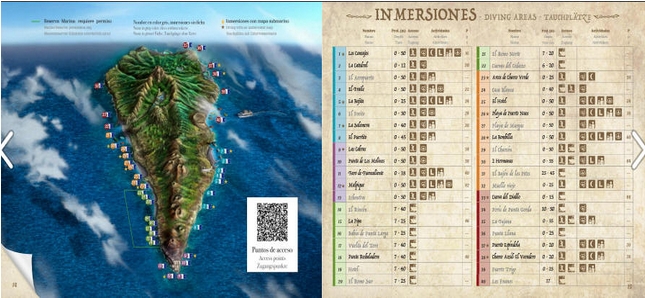 The most beautiful dive spots briefly described as "must haves" for the diver: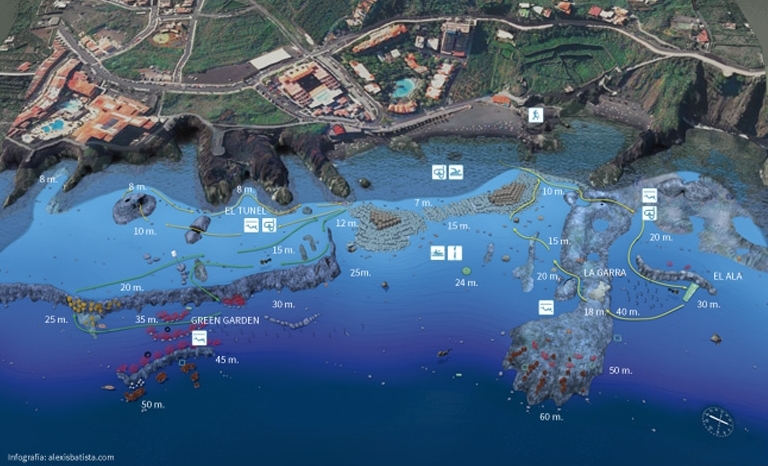 Directly on the protected beach of Los Cancajos you will find a unique variety of rewarding spots for diving.  Since April 2014, the zone around Los Cancajos has been declared the first and only eco-sport zone on La Palma. There are enough spots and experiences for many exciting dives. Beginners and (re-)beginners get their money's worth in the protected bay on a fine sandy bottom.
The team from Dive Community La Palma dives here every day – within walking distance, with warm showers 😉 and a relaxation terrace for the deco beer.
Ask about the special highlights: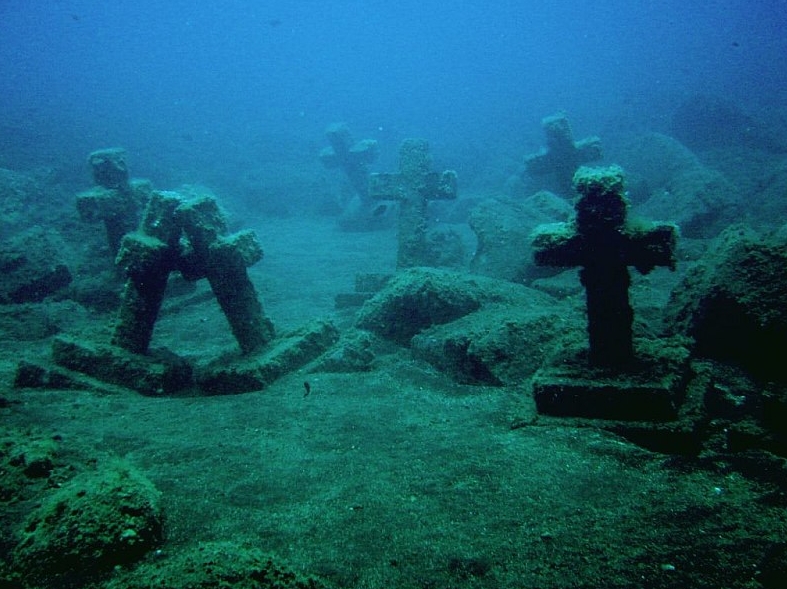 One of the "sights" always touted are the concrete crosses sunk at the southern tip of La Palma.
Depending on your taste, however, it is more exciting to drop down the steep wall and dive through the archway at 38 m, circle around the "James Bond rock" (the Pique) and admire the black corals.
A visit to this dive site can also be combined with a visit to Las Cabras, a very beautiful wall dive site on the eastern southern tip of the island.