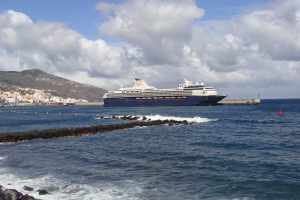 If you are coming to La Palma with a cruise ship you will arrive at the littel habour directly in town.
Our shop is situated in Los Cancajos, close by. 30 minutes by feet, 5 minuts by taxi and every half hour by bus. The bus terminal ist just oposite of the harbour, 2 minutes by feet.
As we are also specialized on tours and excusions for the special need of the guest coming in with cruise ships, so just give us a call or write us an email.