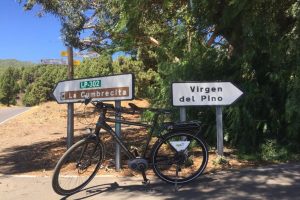 Tour-cycling on La Palma? Never heard of it? It isn't possible, how should I cycle all these mountains?
Yes, you are right, La Palma is the steepest island of the world and it's more fun to ride down the mountain than torturing yourself cycling uphill. Thanks to new technology these times are over. For e-bikers the eastside of the island is the area to be with it's diverse landscapes and destinations you can reach by battery power. So Los Cancajos is the ideal starting place for all tours, that's why we opened our shop right there.
More words to say about e-bike trekking on the streets of La Palma: Local drivers mostly stick to the rule of safety distance which is 1,50 meters and use the opposite lane to overturn, so cycling is fun on streets with traffic, but we know enough local tracks 🙂
Fascination e-bike / pedelec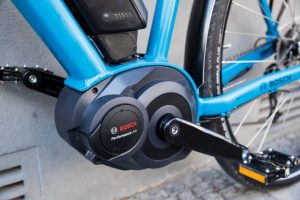 The fascination e-bike – pedelec is hard to discribe, you need to give it a try. Some appreciate the speed and some like the big distance you can cycle. Modern batteries have enough power to give long and reliable assistance also for the steep rises of La Palma – the isla bonita. So enjoy your uphill cycling as well as the downhill part. But if you think, the e-bike does all the work for you, you'll be surprised. Depending on the model and the driving mode (eco, tour, sport and turbo – or "off") you can work decently. So you can choose what you like. When sprinters train with weights ambitioned cyclists could cycle uphill in the "off" mode – for the same reason ;-)) – on the other hand the adventurous biker can enjoy landscapes, views, plants and smells in the "turbo" mode.
Experience the isla verde in a chilled mood from the perfect perspective. We don't agree completely to the claim of the hikers, you only experience a place by hiking it – you can also e-xperience it with an e-bike. It's way more fun than going by car. You work with your muscles but you won't be that sweaty – except you ride in the "off" – mode and cycle completely without any help.
E-mountainbiking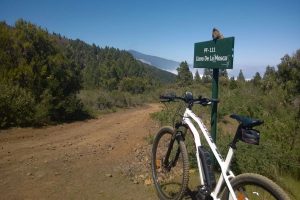 Offroad and downhill biking is well known at La Palma, wo don't need to write much about it.
On uncountable forest streets, tracks and trails mountainbiking takes place and is a lot of fun. When secret spots get well known, mostly there is problems at some point – in this case with the hikers. Very often they reclaim the nicest paths for themselves.
To ease the conflict, the government of the island (Cabildo) signals some hiking-tracks also to biking trails, so it's more calm now. These routes you can also use with our e-bikes, we also write something in our tour offers. We bring you to a starting point and you just cycle back to us.
But also without a shuttle you can make it to the "Refugio El Pilar", a 500 watt hours battery and a few drops of sweat required.
If you want to bring your own e-bike, you can also rent a battery (Bosch) from us.
E-touring and e-city-biking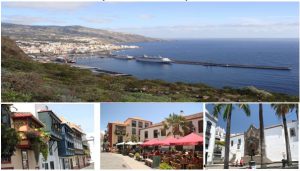 For regular cyclists the island was mostly a no-go area, to steep, exhausting uphill, to fast downhill and streets in a bad condition.
This completely changed with the triumphal procession of e-bikes and pedelecs.
The increases of a mountain are not a challenges anymore, but pure fun – Bosch calls it "uphill-flow" – the downhill ride is, thanks to disc-brakes, save and secure and as fast as you want it. Nothing to fear anymore.
The asphalt streets have been renovated, cycle tracks are partly available – especially in the north-east of the island. The charming unused street from La Palma to Los Sauces for instance, just perfest for an e-bike adventure.
So, get onto a bike and experience mindblowing landscapes and views, small towns, dragon trees and pyramids, the subtropical rain forest and the pine forests!
We got a variety of tours for you, from beginner level with sightcycling in Santa Cruz to whole day panorama touring.
Introduction courses and info events
Some might not be familiar with pedelecs and e-bikes. But we would like to spread our enthusiasm with you, maybe the electric spark will hit you straight away. According to demand we offer e-bike introductions – daily. You can get information and try a bike – you will love it! ;-))
 Distances of e-bike on La Palma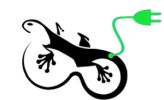 This question is not that easy to answer, so we designed a special info page with distances of e-bike batteries on the world's steepest island.
 Special traffic laws for cyclists in Spain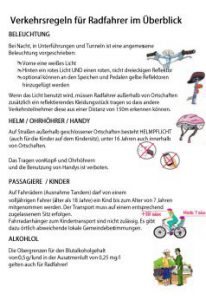 We also took care of this important topic to prevent high fines.
Here you can find important rules for cyclists in Spain.