Cruiseship Special Excursion East – culture, palm trees, panoramas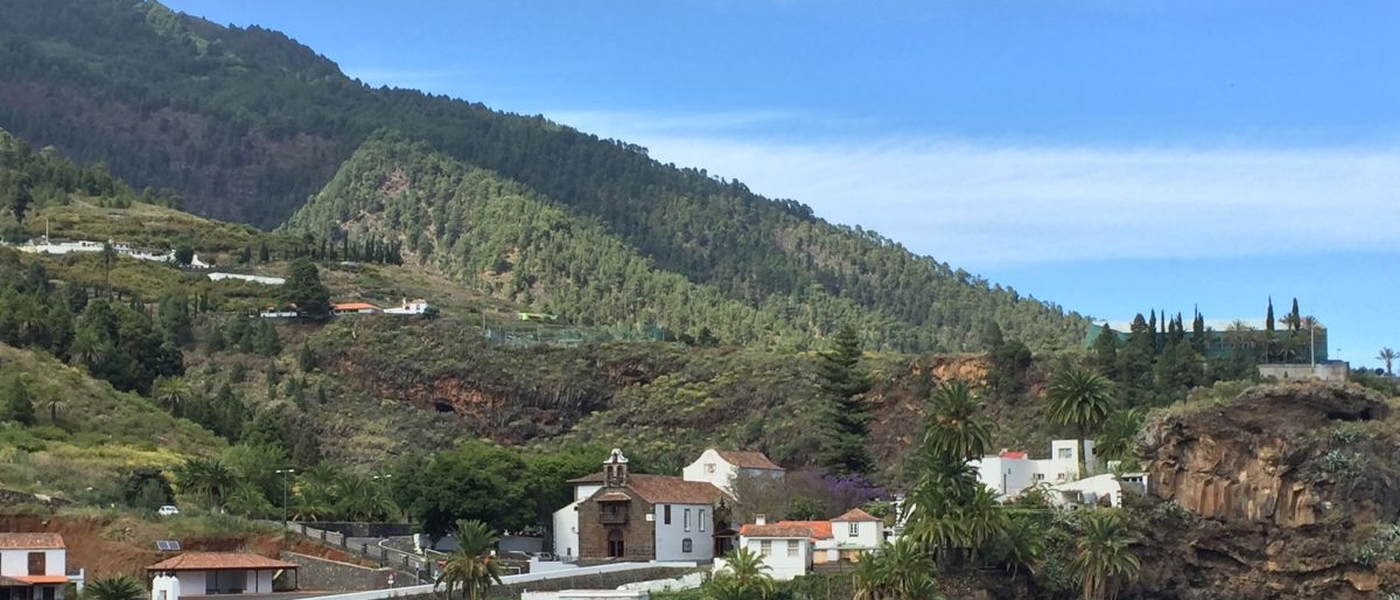 For our guests from the cruiseships we put together a special mixture of sightseeing and landscape tour.
We can offer the tour in different variants and degrees of difficulty. You will discover the highlights of the picturesque capital of Santa Cruz, visit the chappel  "Virgen de Las Nieves", which is the starting point of the legendary "Bajada de la Virgen" every 5 years and enjoys a fantastic view over ship, the capital and its surroundings from the Mirador de la Concepcion.
In an Pedro, the capital of tobacco , we can watch the palmerian "puros" being rolled by hand and then help ourselves to the best ice cream of the island at "Helados Taburiente".
After visiting the "Dragos Gemelos", the oldest dragon trees on the island, we will finish the tour with motor assistance the "Montana de la Brena" (565 m) for a magnificent 360 ° view of the mountains, the blue Atlantic Ocean and the neighboring islands Tenerife and La Gomera before heading back to Los Cancajos.
Once again, there is the opportunity to refresh yourself at the beach in the Atlantic Ocean before returning to the port of Santa Cruz.
E-bike, helmet, pannier and snack are always included in the price on our tours.
Iportant note: bring wind / rain jacket – at higher altitudes it can be cloudy and cooler and sometimes even rainy.