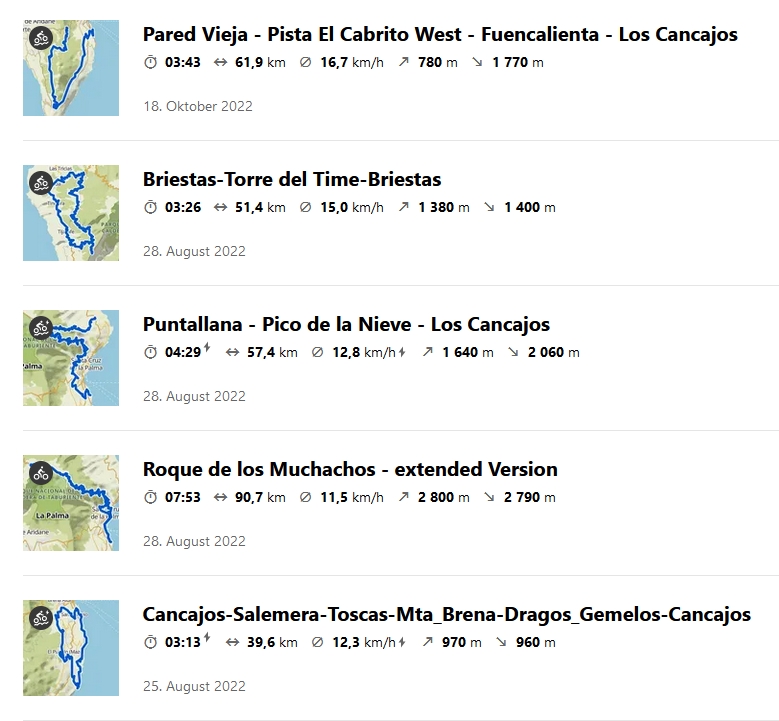 For all those who do not want to take part in a guided tour and prefer to go on their own,
we have a variety of "ready-made" routes.
GPS data is available as GPX files for these tours. You can download them from "Wikiloc" or "Komoot" and then use them in any app during the trip. Of course, we will also be happy to send you the files by email.
Detailed information on how to use the data, e.g. with Komoot, can be found on our download page.
Depending on your taste, you can choose between several MTB routes of different levels of difficulty (from easy to medium) and various trekking tours.
Some of the tours are designed as one-way routes, in which case we will arrange for you to be shuttled if you wish.