We don't only rent bikes – we give you the advice you need for an unforgettable holiday experience!
We offer first class electric bikes and "normal" bicycles (mountainbikes and gravelbikes) in perfect conditions. Just come in and start your La Palma adventure.

We garantee the safety and reliability of our bikes, the bikes are equipped with nd start

hydraulic disc brakes from Shimano (Gravelbikes with TRP Spyre)


required ilumination – on request you will also receive a safety vest

front suspension / on request seat post suspension

some bikes with full suspension
NEW
The MTB hardtails now are available with road tires, pannier and a much narrower handlebar for road training and the ascent to the "Roque de los muchachos"

Rental of bikes and electric bikes
If you don´t want take part in one of our organized tours and excusions we offer:
routes adjusted to your personal needs
printed roadbooks for orientation
GPS-Data as GPX file (GPX material download) – it's very helpful if you have already installed an app – if so – with an offline map (Komoot, Locus, GoogleMaps, …)
A shuttle to the nearest and nicest viewpoints is mostly possible in a short-term – but hardly needed because you probably rent an electric bike 😉
Our service-car ist always available if there should apear any problem or you need to be picked up
Battery rental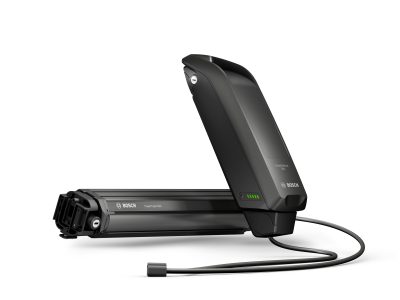 If you come with your own Pedelec, we offer rental batteries without the e-bike itself – therefore a reservation is needed. We offer BOSCH – Powerpacks (frame- and rack-type) or powertubes. They are available in 400 or 500 or 625 Wh and rentable for six or more days. Recently we also try to list terms of transportation of different airlines landing on La Palma. Information and guidance as well as data or advices for routes and more are also available for people who only rent a battery 😉
Charging station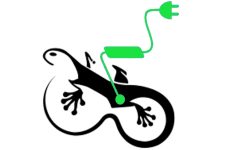 The range of the batteries is an important topic, so we made a graphic for you at the biking at la palma page
If you rent a ebike from any other company and need a recharge, you are very welcome to pass by our shop. We are also a charging station and would like to have a coffee with you ;). So you can cycle from the west to the east, recharge your battery at our shop and ride back – a short notification would be very helpful.
Replacement batteries
With the rental of our eBikes replacement batteries are available as well, just a small extra fee will be charged – if used.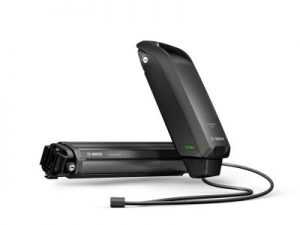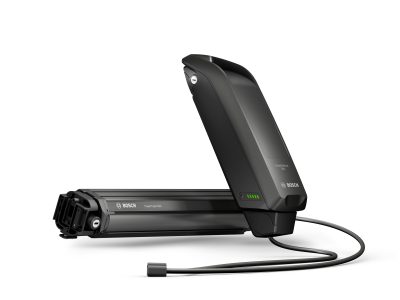 Depending on your planned tour, we will provide you with sufficient battery power, usually with at least 400Wh.
For long tours and island tours we can provide a replacement battery in a suitably designed bag combination.
Our bikes are only rented out with as good as new batteries with full capacity!
Introduction – Information – Introductory Courses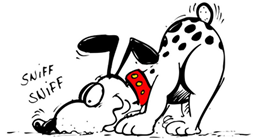 Before we rent out our bikes, we give you an introduction and show you the features of an e-bike. You can also book our introductory course  to get briefed intensely. If you book a tour or rent a bike for more than 3 days, the course is for free.
Prices eBikes – Bikes – Batteries and equipment
Following the link you will get a detailed pricelist for bikes and equipment

Send us your reservation request informal and without obligation via e-mail or via the form beneath the pricelist