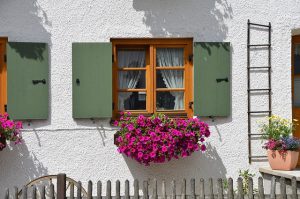 Here we would like to introduce you to some accommodations that are – if not only, then especially – looking forward to cyclists.
You can include these accommodations in a tour around the island, for example, or contact them for individual holiday planning on the island sides (east-west).
All accommodations are checked by us for "bike-friendly".
We deliver our bikes free of charge to these accommodations from a minimum rental period or, if applicable, for a flat fee, and we also pick them up again.
The collection is constantly updated and if you as a holidaymaker have tips, we will gladly contact other providers for you. Of course, we also welcome enquiries from holiday accommodation providers who have good, safe and dry bike storage facilities and would like to be included on the list!
At the holiday accommodations on this list you will receive a coupon for a 10% discount on bike rental.
Link / Enlace
In Kürze / En corto
La Palma Casa
"El Nogal" und "La Bodega",
2 Ferienwohnungen, idyllisch gelegen nahe dem Aussichtspunkt Montana Brena, Fahrradaufbewahrung ist gesichert!